Burlington Auto Body understands that to properly repair today's complex vehicles requires expert knowledge and specialized equipment. The experienced technicians at Burlington Auto Body meet the challenge, with many attaining I-CAR Individual status.
Our body shop is representing one of the highest levels of technical training in collision repair. We guarantee every repair will be safe, complete, and performed with the highest level of customer service and satisfaction.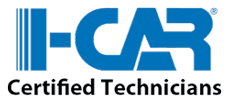 I-CAR is an independent non-profit organization which provides training, resources and certification for collision repair professionals. The mission of the organization is to improve the knowledge and expertise of collision repair professionals and technicians throughout the world.
I-CAR set out to do this by providing high-quality classes and education for collision repair professionals. They offer certifications for individuals and businesses which go through the trainings, as well. In most cases, the business or individual must demonstrate that it is keeping up with changes and new knowledge about the industry in order to maintain the certification. In this way, I-CAR requires ongoing professional development and continuing education which ensures that repair professionals are up-to-date with the latest and greatest technology as well as all of the newest techniques and information on collision repair, dent repair, fiberglass repair and the like.
I-CAR certification means that collision repair professionals have achieved a high level of expertise in their field.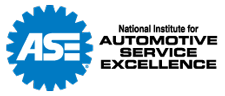 ASE (Automotive Service Excellence) was created in 1972 to assist consumers in determining whether a mechanic / auto body repair technician has the knowledge and skill to repair vehicles properly and safely. Candidates must pass a series of tests, provide proof of at least two years experience, and retest every five years to maintain certification.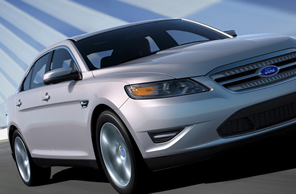 Repair of hail damage, door dings, minor body creases, and minor bumper indentations.

Burlington Auto Body has perfected its processes for paintless dent removal techniques!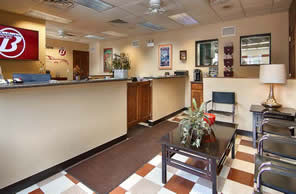 Our body shop is a complete collision repair facility. We are capable and prepared for all scenarios involving auto accidents.

We use the latest tools, training, and equipment to repair your car completely and safely after an accident.